MILLION AIR MEDFORD
We specialize in Luxury!
Million Air Medford is an award-winning FBO (fixed-base operator) that provides a full range of world-class aviation amenities.
Located in the beautiful Rogue River Valley, KMFR is the gateway to beautiful Southern Oregon. Whether you're flying a small single-engine aircraft, a large-cabin business jet, or Military Aircraft, you will be treated to the highest levels of customer service. Million Air Medford is proud to be the only FBO in the Northwest that can hangar a Boeing Business Jet.
Million Air Medford is an outstanding choice for your next Hawaii tech stop. Located on the Great Circle Route to Hawaii, flight departments will enjoy quick turns, no sales tax, and fewer ATC delays. Our Customer Service and Line Service Professionals are well trained and ready to provide industry leading aviation services. We offer gourmet catering, specialty rental cars, Mercedes crew cars, and discounts at the finest local hotels. If you're looking for a luxurious stopover, we can recommend local attractions and entertainment that will make your stay enjoyable. Select Million Air Medford as your preferred FBO and be assured that you will have an experience worth coming back for every time.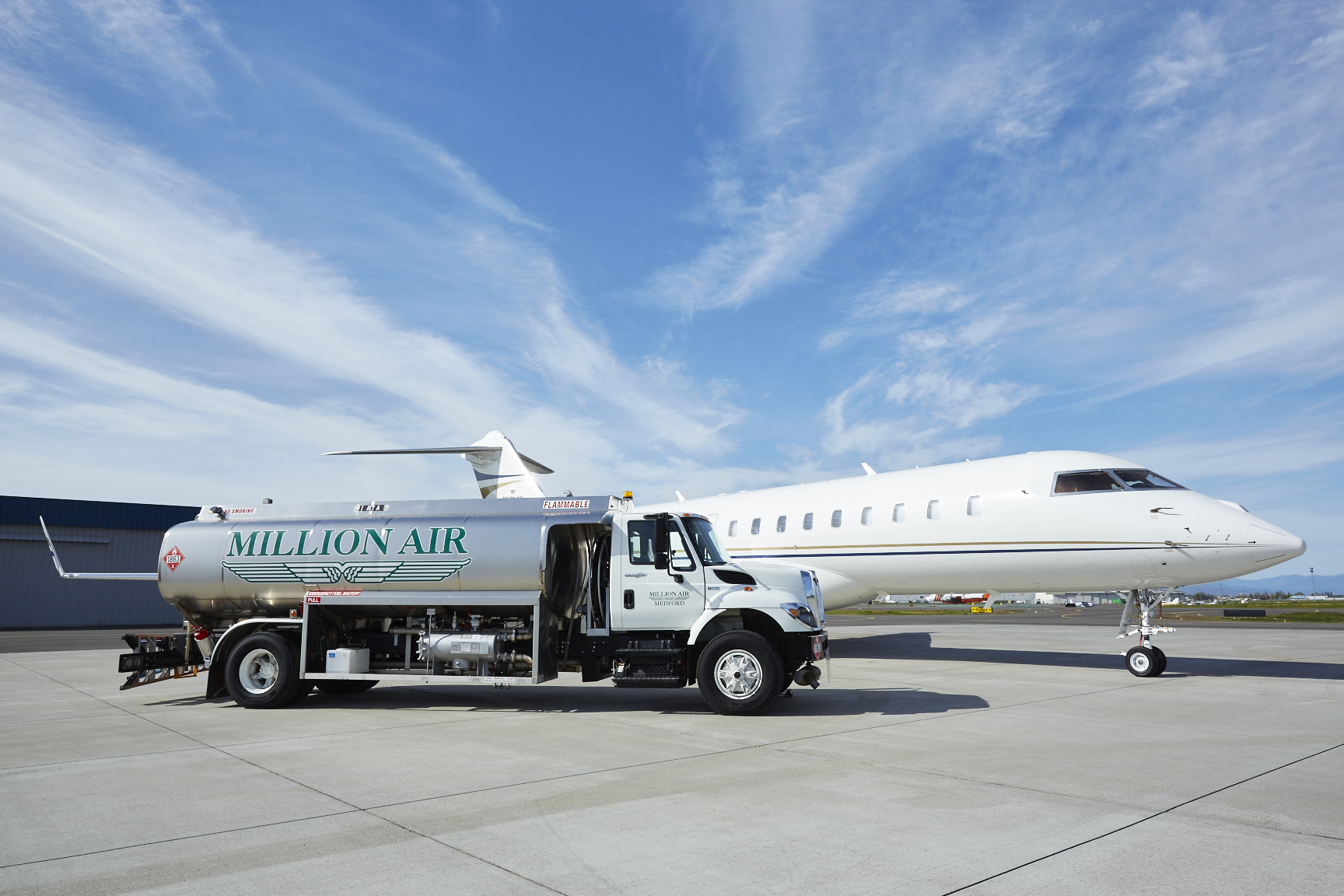 Amenities
Avfuel Jet A and Avgas Fuel
DLA Approved Aviation Fuel and Ground Services
NATA Safety 1st Certified Line Service Professionals
Hawaii Tech Stop Location
Aircraft Maintenance & Detailing
Heated Hangars
Deicing
Storage & Tie Downs
Ground Handling
Concierge Services
Gourmet Catering
Shuttle Van
Rental Car Valet Service
Mercedes Crew Cars
WFI & Flight Planning Room
Pilot & Passenger Lounge
Two Conference Rooms
Quiet Room
On-site Notary
Hospitality Bar
Free Wireless Internet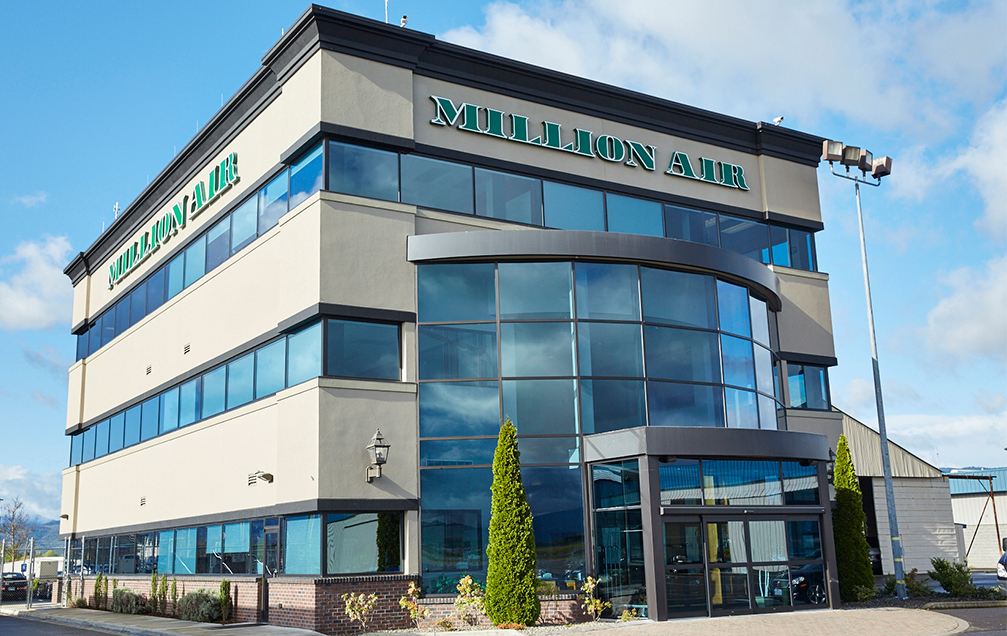 "I have been to several Million Air locations and this is my favorite!! Ladies at the desk are the best and such good cookies!"