MILLION AIR BURBANK
We specialize in Luxury!
Million Air Hollywood Burbank is a great alternative to busy LAX. Located at the Burbank-Glendale-Pasadena Airport in the San Fernando Valley, Million Air is less than 30 minutes from downtown Los Angeles, Hollywood and Beverly Hills. Centrally located on the airport, look for the red round building with the gold letters.
Burbank Airport is home to the major movie studios' flight departments and our personnel are trained to assist elite clientele demanding privacy. With more than 5 acres of ramp space, we can accommodate all types of aircraft including a 757. We are staffed 24 hours per day and we have two monitored security gates in order to provide additional safety for VIP customers.
To support companies and flight departments looking to reduce greenhouse gas emissions, Million Air Burbank is now providing its customers with Sustainable Aviation Fuel.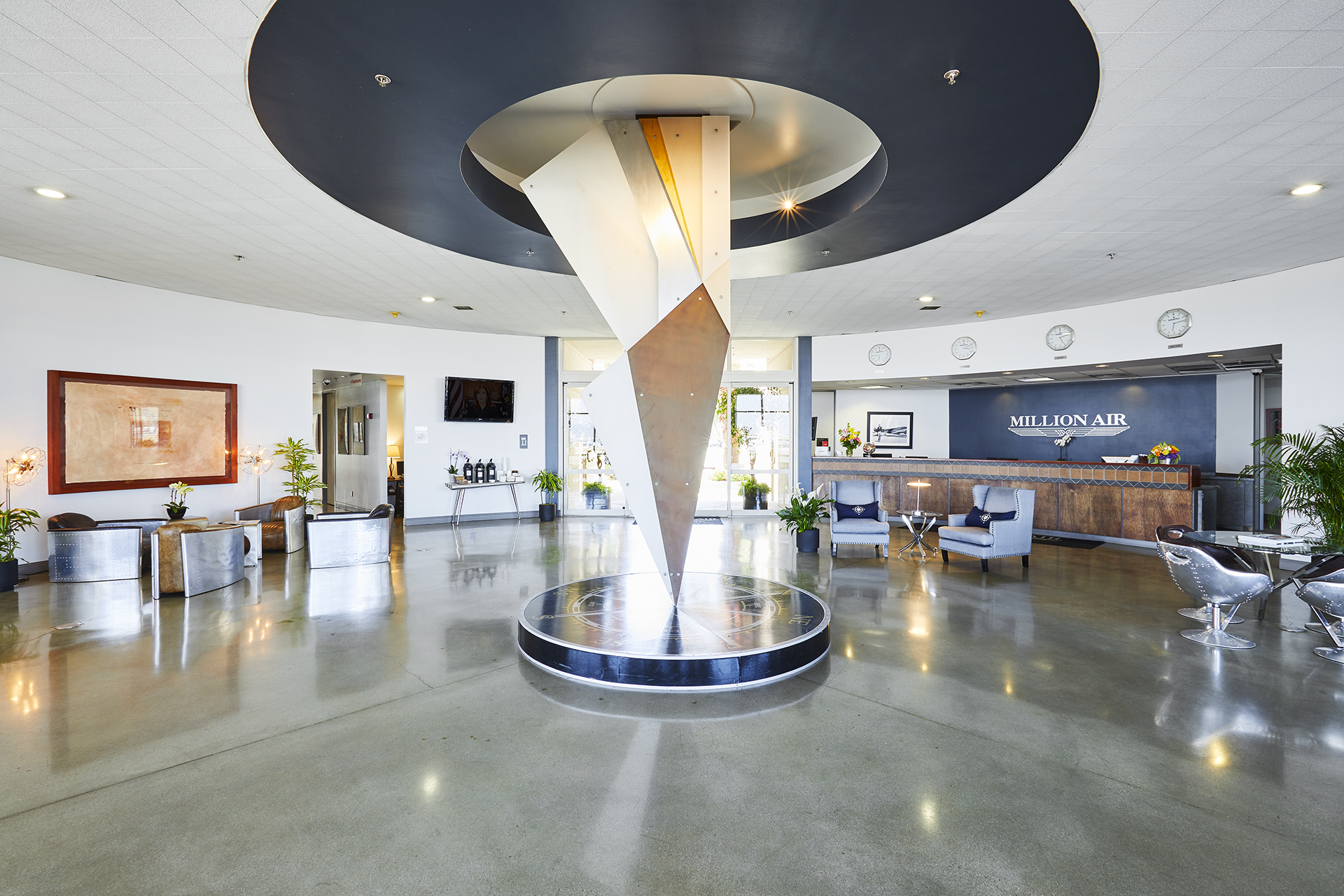 Amenities
Sustainable Aviation Fuel
Hospitality Bar
Concierge Service
Pilot Lounge
Theater Room
Business Center with Internet Access
Flight Planning Room
Conference Room
Mercedes Crew Car
On-site Hertz Rent a Cars
WSI Weather Machine
Satellite Television
Quiet Room
Shower Facility
Shuttle Service
Catering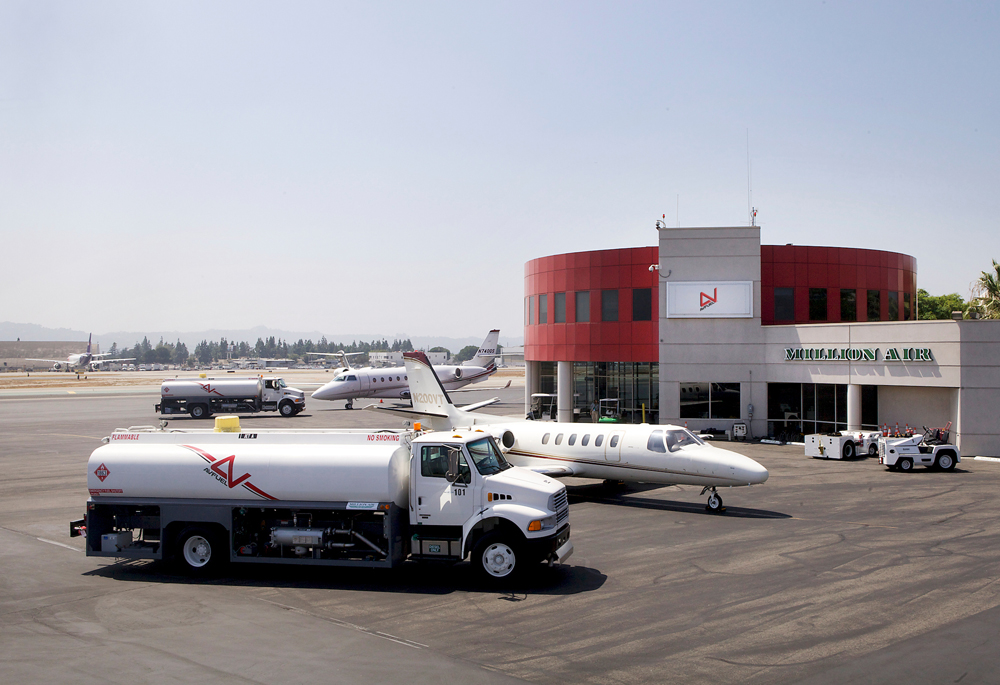 "I called Million Air Burbank before takeoff and asked if they could obtain reading glasses for one of our pax as he had forgot to bring them. The FBO obtained glasses before our arrival and definitely went above and beyond to make it happen. Thank you for taking such great care of our crews and passengers. We really appreciate the extra effort to make this experience for the passenger even better!"
"We are truly impelled to share our endless gratitude for Million Air Burbank and one of its stellar employees for exhibiting such exemplary values and standards. Ronna Tamburro was tremendously kind in driving an irreplaceable item from the Burbank FBO to our LAX offices for one of our elite members. Her willingness to go above and beyond truly catapulted the definition of customer service. Her genuine empathy and deliberate dedication should not go unnoticed. Million Air's passionate desire to deliver deems resilient recognition as it is endless inspiration for our task force. As leaders in the private aviation industry, you have the capacity to achieve the impossible – thank you for helping us soar. We value and appreciate your unyielding support, partnership and the opportunity to work with you."